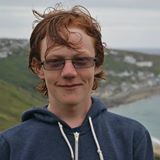 I am a supporter of King Stannis.
I enjoy Doctor Who well enough to know of the Gallifreyan Buccaneer...
I am constructing a language of the planet Kitma, for something that was Doctor Who Fanfic and grew in the telling.
I am also a member of the Tolkien Society, and like challenging Tolkien's image to show he could write dark fantasy-The Children of Hurin having anti-heroes, incest, suicide...
Past roles within the society
Encyclopedia Republica (2017/2018)