When:
20120110.1900 until 20120110.2300
Where:
ALT2
Who:
Members Only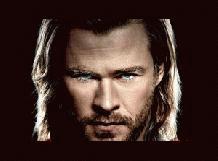 An event hosted by IFIS, RHUL Science Fiction and Fantasy society.
Our first film of the new term will be Thor, the superhero movie directed by celebrated Shakespearian thesp Kenneth Branagh. As far as I'm aware, this is his first comic-book adaptation. Anyway, Thor (played by him off Home and Away) is the disgraced heir to the fantastic realm of Asgard, who gets exiled to Earth and has to stop the evil Frost Giants taking over the universe. Just like Hamlet.