We use cookies to customise content, provide social media features and to analyse traffic to this website. To confirm you are happy with this and want to continue exploring our site, please click here. For more detailed information, read our cookie usage guide.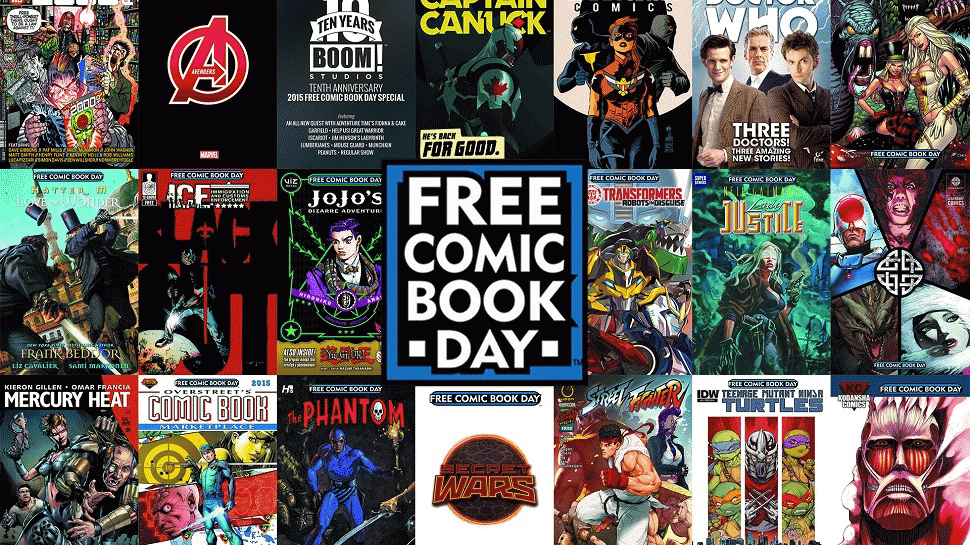 An event hosted by IFIS, RHUL Science Fiction and Fantasy society.
The first Saturday after Star Wars day is Free Comic Book Day! We're planning to take a trip to the Forbidden Planet store in London to pick up our free comic books! (and whatever else we may want to buy). We may also have a little peak around the other shops that are also offering free stuff, so come along and happy hunting!
The plan is to catch the 8.23 train so we will be meeting at Egham station at 8.10. This will get us to Forbidden Planet around 9.35, in time to join the rather large queue to get in.
What happens after that is up to whoever is going. There are 2 more comic shops in the area, plus other geeky stores we can visit.
Check out the list of what comics are available.