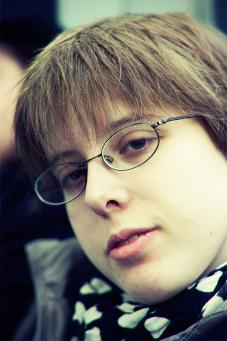 Hailing from somewhere abroad- currently UK based.
A big Pratchett, Jacques, Wynne-Jones, Jacq, Nix, Tolkien, Peters fan- a nice mix of looney and awe-inspiring works.
Former Chairbeing and Librarian, can usually be found attempting to read, gaming online or with friends, lounging around and trying to bring more sweetness and potential insanity into the world. Any questions?
Past roles within the society
Fish Dueling Champion (2013/2014, 2011/2012)
IFIS President (2012/2013)
IFIS Librarian (2011/2012)
Tangerine (2010/2011)